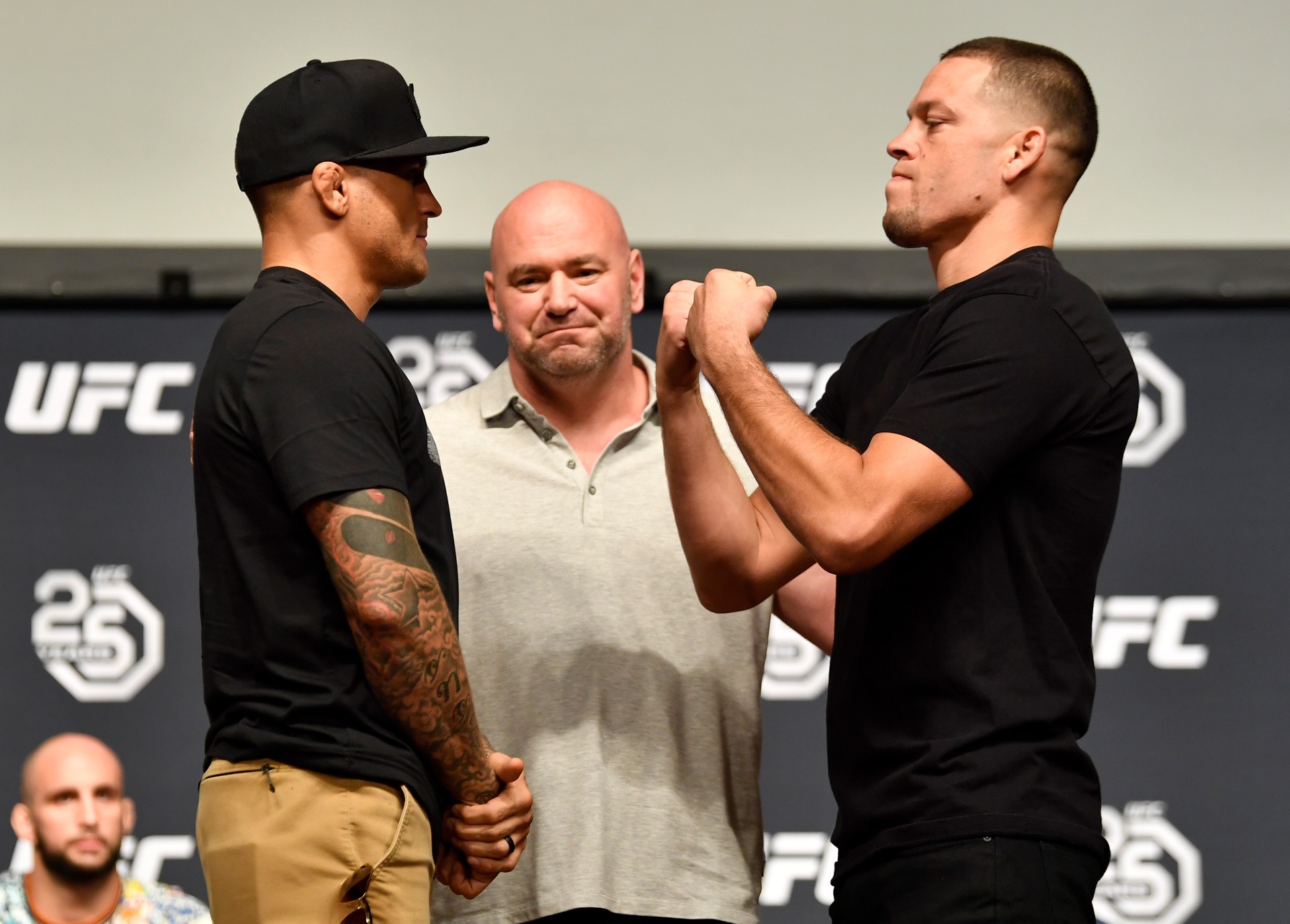 While negotiations are all over the place, there may still be a chance that fight fans will see Dustin Poirier and Nate Diaz square off inside the Octagon.
Poirier, the former interim UFC lightweight champion, is patiently waiting for a fight between him and Diaz to come to fruition. Speaking in THE FIGHT! With Teddy AtlasPoirier, who has been involved in a social media battle with Diaz for the past few months, has agreed to a "short-term" fight with the latter. The contracts have not been signed so far. While a fight could happen in February, the UFC has no current plans to rush a fight between the two.
"It is something that is given very little notice," said Poirier, via MMA Fighting. "Something I'd hate to do is stack things up against me and fight on short notice, but we'll see what happens, man. I don't want to give too much because I don't know what to say. No contract has been signed yet, but if this happens, I will accept it. I said yes, now we are waiting for it. "
Poirier is coming off a submission loss at UFC 269 against UFC lightweight champion Charles Oliveira. Before that, "The Diamond" was on a three-game win streak, with two wins in a row over Conor McGregor in 2021. Making his MMA debut in 2009, Poirier joined the UFC in 2011 and is 20-6 with one non-contest in 27 fights.
Winner of The Ultimate Fighter 5 in 2007, Diaz turned pro in 2004. Always one to make for an entertaining fight, Diaz is 15-11 with the UFC. After about two years out of the Octagon, Diaz returned in June at UFC 263 and lost to Leon Edwards.
Díaz responded with a message to Poirier, while also attacking Oliveira.
"I just got off the phone with the ufc. I said I was going on with the Dp fight. I want to fight ASAP but they said the dust sucks and they don't want it. Sorry Dustin you suck, I hope to fight ASAP but let's do this ???????? Ps Olivera, you suck too "
I just spoke to the ufc. I said what was going on with the Dp fight. I want to fight ASAP, but they said dust sucks and they don't want it.
Ps Olivera you stink too

– Nathan Díaz (@ NateDiaz209) January 5, 2022
The two were scheduled to fight each other in 2018 at UFC 230 inside Madison Square Garden. However, Poirier withdrew from the fight due to injury a few weeks before the event.
A potential fight between Diaz and Poirier would be the final fight under the former's current deal with the UFC.