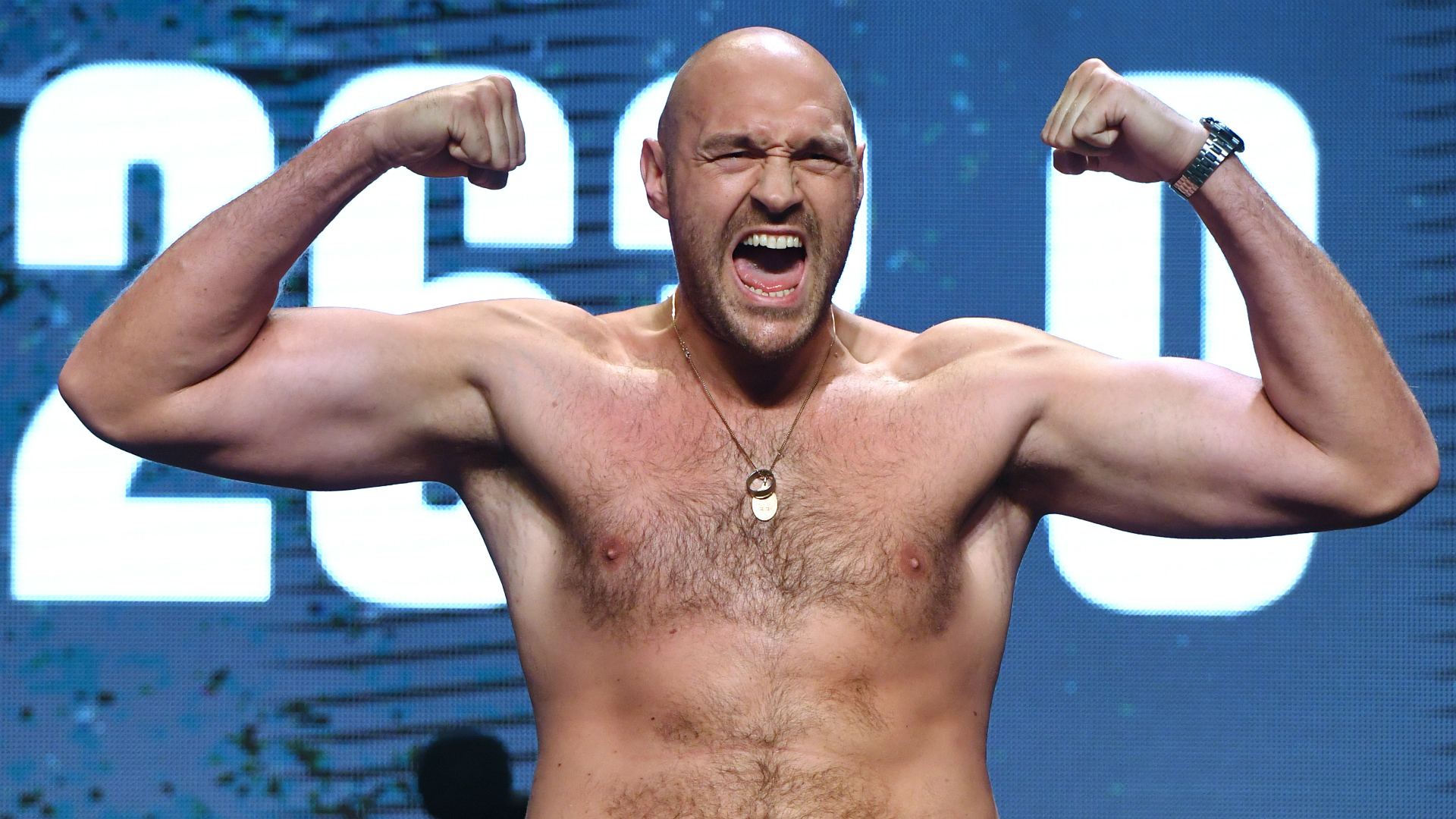 With a short break from major boxing and MMA fights to start the year, Tyson Fury and Francis Ngannou have decided to rekindle interest in fighting each other. They both have different ideas about how they would do it.
In recent months, Ngannou has talked about fighting inside the boxing ring. The current UFC heavyweight champion has 26 victories in MMA, 12 of them by knockout. His last five fights have ended thanks to the power hit. A while ago, Ngannou and Fury talked about the possibility of fighting each other. Ngannou even recruited Mike Tyson to train him.
Fury, who has trained with MMA fighters in the past, had an interesting proposition regarding a Ngannou fight: a boxing match with MMA gloves.
"Who would like to see me fight this beast of boxing rules @ufc gloves? @danawhite @francis_ngannou "
WBC heavyweight champion Fury is coming off a trilogy fight against Deontay Wilder. After a draw in the first fight, Fury dominated Wilder in the second fight. Wilder's corner stopped the fight after multiple knockdowns. In the third fight, considered a candidate for the Fight of the Year, both fighters were knocked down several times. Fury, the linear champion, knocked out Wilder in the 11th.
Hoping to face the winner of Oleksandr Usyk against Anthony Joshua this year for the WBA, IBF, WBO and IBO titles, Fury has a list of opponents he could face. Dillian Whyte, Robert Helenius and Andy Ruiz Jr. are several fighters who could compete for the WBC heavyweight title.
Ngannou made his MMA debut in 2013. Upon joining the UFC in 2015, he quickly became a contender. After losing two in a row, one against Stipe Miocic for the UFC heavyweight title, Ngannou won five fights in a row, the last against Miocic in March 2021 for the title.
Ready to face Ciryl Gane for the undisputed UFC heavyweight title at UFC 270, Ngannou is very keen on a fight. He proposed a different stipulation for Fury's combat.
"How about the MMA rules with boxing gloves? I can do you that favor ", Ngannou replied on Twitter.
Fury then answered, "You want to come into my world calling me wild to a boxing match. What I can guarantee you would be knocked out and I would also pay the highest to be knocked out! so think "
Ngannou's fight with Gane is the last under his current contract with the UFC. As he deals with problems related to the UFC and his contract, he hopes to get a new one. The deal he wants would include a trip to the world of boxing to face Fury.