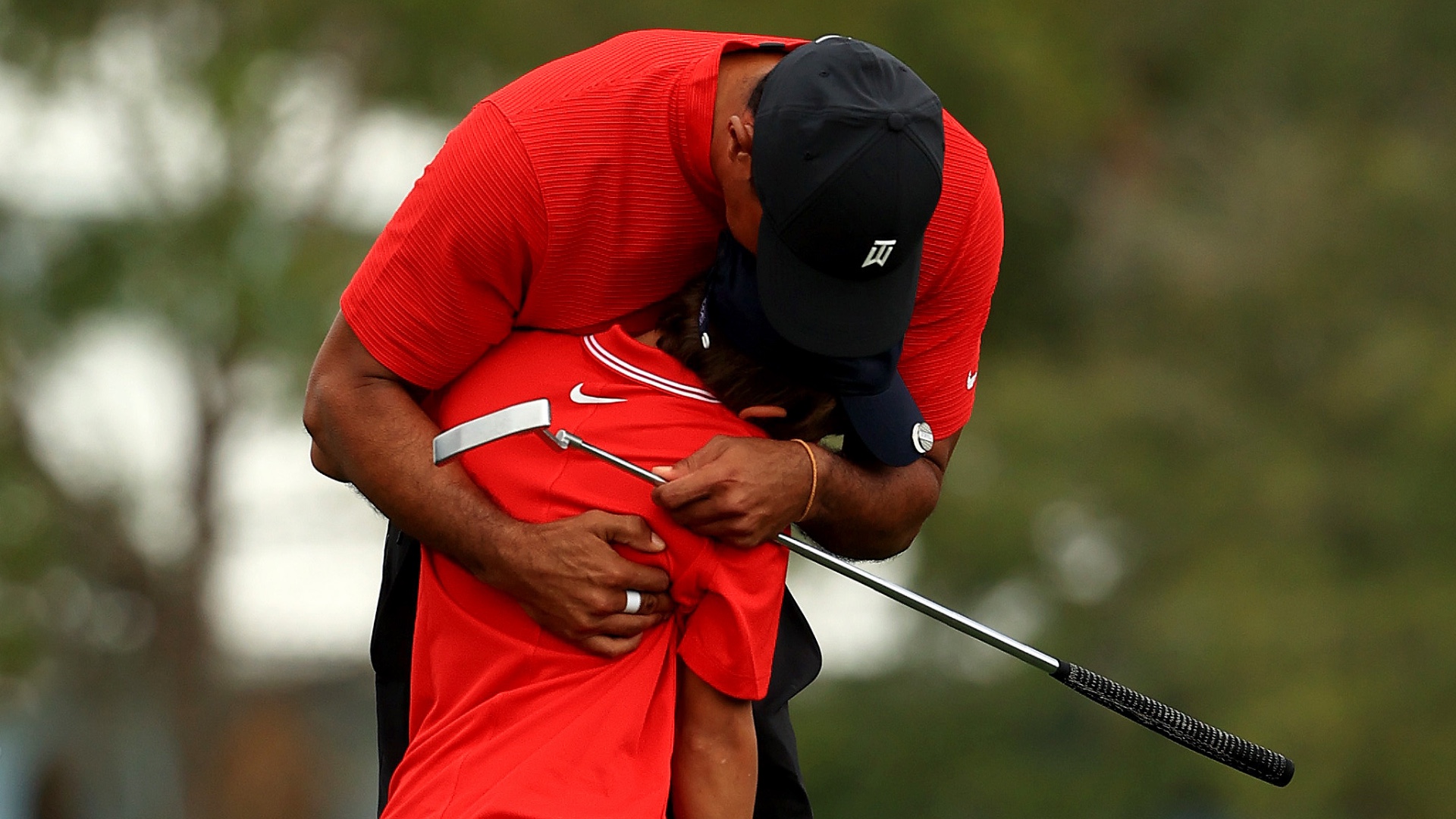 Tiger Woods will return to golf after a year-long hiatus, primarily due to his serious car accident in February, at this weekend's PNC Championship while playing alongside his son, Charlie.
Fans were surprised that Woods was returning to golf so soon, but it seems the father-son aspect encouraged him to come back and play.
"Although it has been a long and challenging year, I am very excited to close it out by competing in the @PNC championship with my son Charlie. I am playing like a dad and I couldn't be more excited and proud," said Woods. in a Twitter statement.
This is not the first time the father and son duo have played together in a tournament; They also played in the 2020 PNC Championship, which was Charlie's PGA debut. The 12-year-old also started playing in some youth tournaments this year, which Father Tiger attends on occasion.
Charlie will be joining Daddy Tiger again this year, and their close relationship is expected to return to the spotlight once again. We could possibly be looking at the future of golf.
Tiger and Charlie Woods golf mannerisms
A video was released in the week leading up to the 2021 PNC Championship showing split screens of Tiger and Charlie with similar gestures while playing golf. Tiger was shown this video and his reaction was priceless.
It's almost as if Charlie has been watching his father play golf his entire life. Tiger was shocked at how similar his club spins are, followed by picking up his jerseys. Additionally, Tiger's infamous fist pump appears to have passed on since Charlie recreated this celebration multiple times at last year's tournament. That got the crowd excited, sure.
A funny mannerism is that both Woods fight allergies, according to Tiger, which is why they both scratch their noses while playing.
Like last year, the duo should wear the same outfits again at this year's PNC Championship. Last year, the couple wore purple polo shirts on Saturday, and then of course wore red on Sunday to pay tribute to Tiger's traditional Sunday red outfit.
Results of the PNC Tiger and Charlie Woods Championship 2020
In the 2020 PNC Championship, Tiger and Charlie finished in seventh place after shooting a combined -20. Justin Thomas and his father, Mike, won the tournament with -25.
Tiger seemed to really enjoy playing with his son, as he was seen smiling throughout the tournament.
"I don't think words can describe it," Tiger said. via CBS Sports. "The fact that we could have this experience together are memories for a lifetime."
Charlie also wowed viewers on his PGA debut. During the first round, Charlie made an eagle with his own shots on the third hole. His second shot was hit to circle trees as well. This highlight sparked some praise on Twitter, even from LeBron James. Charlie also made a few birdies throughout the tournament, proving that he can putt like his father.
Charlie Woods Golf Statistics
Woods is currently playing on the Hurricane Junior Golf Tour, which is the largest junior golf tour at the moment. Woods' rank is tied at 135 in the 11-13-year-old boys division. His profile on the HJGT indicates that his average score is 83. This would mean that his handicap hovers around 10, although Woods currently does not have an official handicap.
Woods' profile shows that he has participated in five HJGT events this year. His lowest score was +19 at the South Florida Summer Kickoff in June. Otherwise, Woods tends to shoot between +20 and +30.
In August 2020, Woods won an authorized US Kids Golf event at Hammock Creek Golf Club by five strokes. He finished -3 and was the only finisher below par. This is his best known ending.
Charlie Woods killed some children last weekend at a local US children's golf event in Florida. Shot 3 under 33 on 9 holes to win by 5! pic.twitter.com/d6hjL2aJWL

– Ryan Ballengee (@RyanBallengee) August 16, 2020