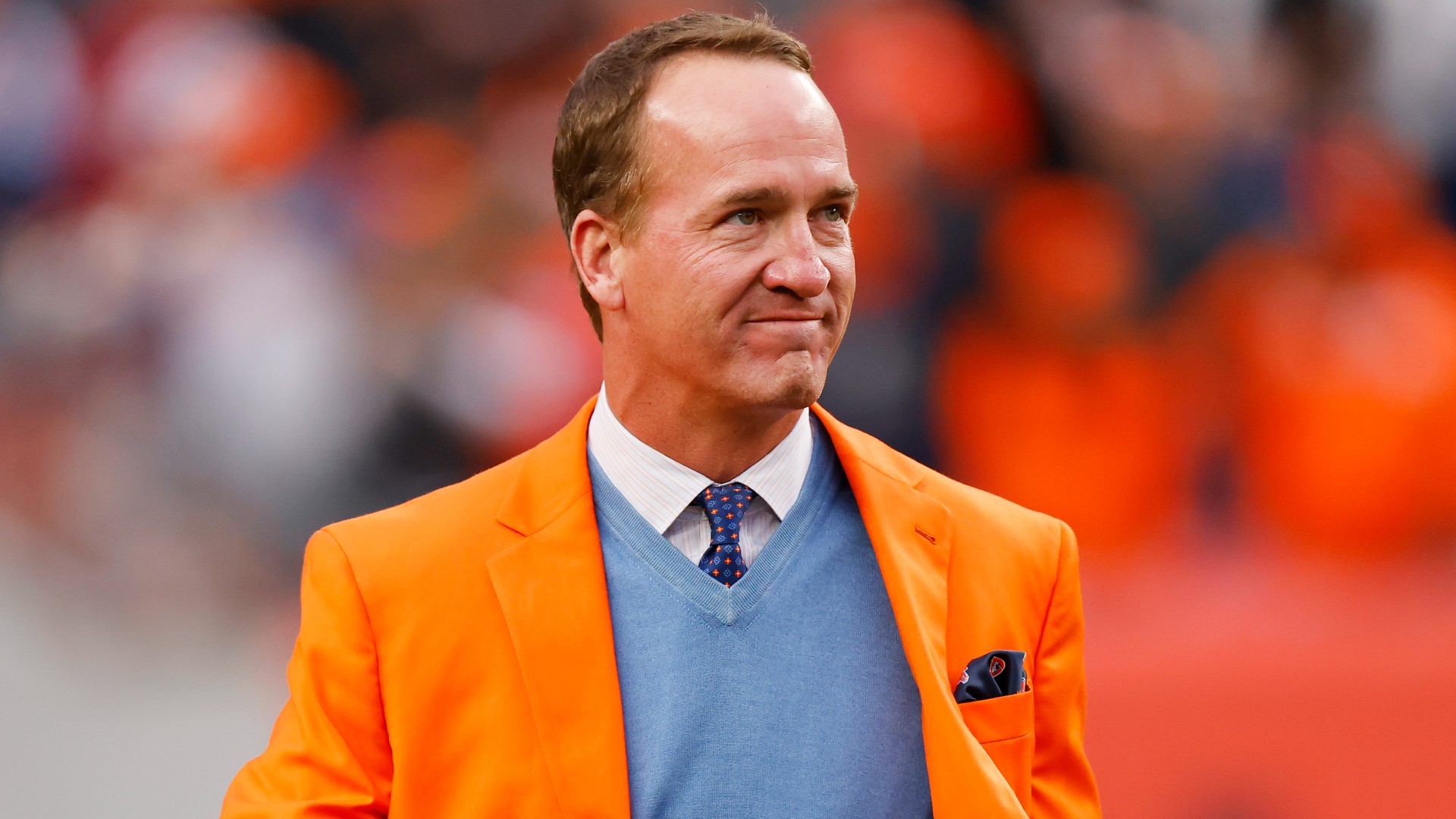 It may not have been the double birds, but Peyton Manning delivered a moment short of PG on ESPN2's Monday Manningcast.
During "Monday Night Football with Peyton and Eli," his brother Eli asked Peyton Manning to analyze the Rams' first-quarter touchdown pass from Matthew Stafford to Odell Beckham Jr., which gave Los Angeles the lead against the Cardinals. Apparently the only thing that went wrong was his microphone.
"I can't hear s—" Peyton Manning said.
When the broadcast of the next commercial break returned, Manning said he was so excited by Beckham's fade route that his microphone broke.
Eli Manning planned to ask the telecast's first guest, former Cardinals wide receiver Larry Fitzgerald, a question but broke away to ask his brother to break down the play.
"Before we do that, Larry, let's go to Peyton, he's going to knock that touchdown down," Eli Manning said. Then came Peyton's profanity, followed by Eli's ad lib with "Never mind."
The Manning brothers, while offering NFL fans a fun alternative to ESPN's traditional "Monday Night Football" telecasts this season, haven't always provided the most familiar moments. Eli Manning showed off the double middle fingers that Eagles fans would show him when he played in Philadelphia.
He apologized for the gesture during the broadcast.
Monday's broadcast will be the last Manningcast of the 2021 season, and the only one in the playoffs. Along with Fitzgerald, actor Dwayne Johnson and Seahawks quarterback Russell Wilson will be guests during the game.