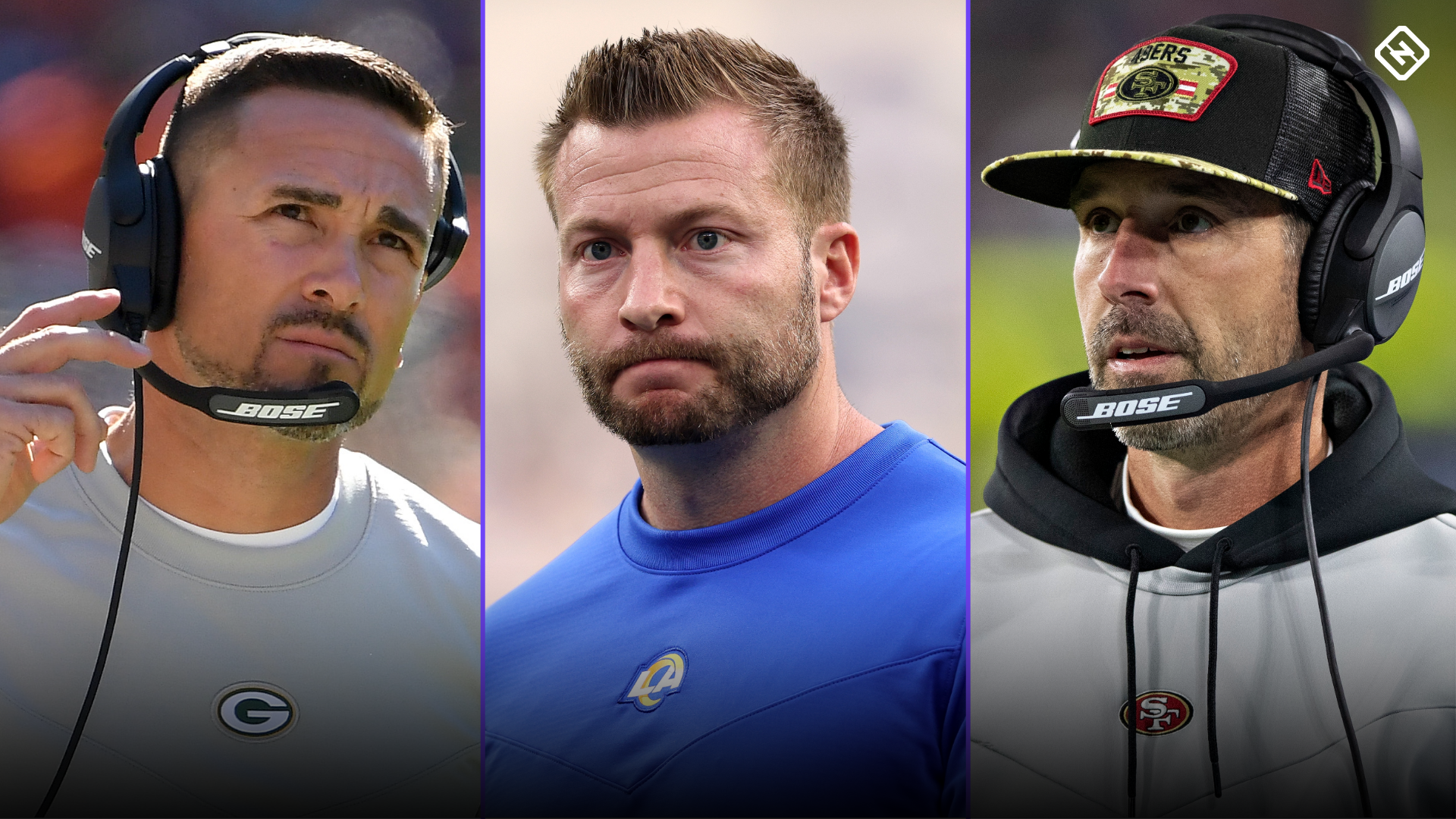 Three of the four NFC head coaches remaining in the 2021-22 NFL playoffs have one thing in common: They all served on Washington's coaching staff in 2013.
2013 was Washington coach Mike Shanahan's last year as head coach in the NFL. The team went 3-13, which was an especially hard hit after winning the NFC East the year before with a 10-6 record.
On that team, Matt LaFleur was the quarterbacks coach, Sean McVay was the tight ends coach and Kyle Shanahan was the offensive coordinator. Now, those three coaches are head coaches for the Packers, Rams and 49ers, respectively.
#TBT until 2013, when Washington's coaching staff included Kyle Shanahan (OC), Matt LaFleur (QB) and Sean McVay (TE).

Today, they are three of the four remaining head coaches in the NFC playoff field ????

(via @NBC4Sports) pic.twitter.com/AggMtI0YFq

— Yahoo Sports (@YahooSports) January 20, 2022
Washington has only had two winning records since 2013, and won the NFC East twice, including last year before finally losing to the Super Bowl 55 champion Buccaneers. Jay Gruden took over as head coach in 2014 after that Mike Shanahan left until 2019. Bill Callahan coached the team for one season after that, and now Ron Rivera has coached since 2020.
With Washington missing another postseason, the fact that LaFleur, McVay and Shanahan could have stayed in Washington to coach has resurfaced, especially since all three coaches are in the playoffs.
However, these three coaches did not go straight to being head coaches. LaFleur worked as a quarterbacks coach with the Falcons before transitioning to offensive coordinator with the Rams and Titans. He became the Packers' head coach in 2019. McVay stayed with Washington until 2017 but worked as offensive coordinator for the previous three seasons. He was then named the head coach of the Rams in 2017. Shanahan went on to work as an offensive coordinator with the Browns and then the Falcons before being hired as the 49ers head coach in 2017.
In next weekend's divisional round, LaFleur will face Shanahan on Saturday night in their showdown. McVay will face the Buccaneers on Sunday afternoon. Washington … well, they'll announce their new team name on Feb. 2, and then we'll have to wait for next season.