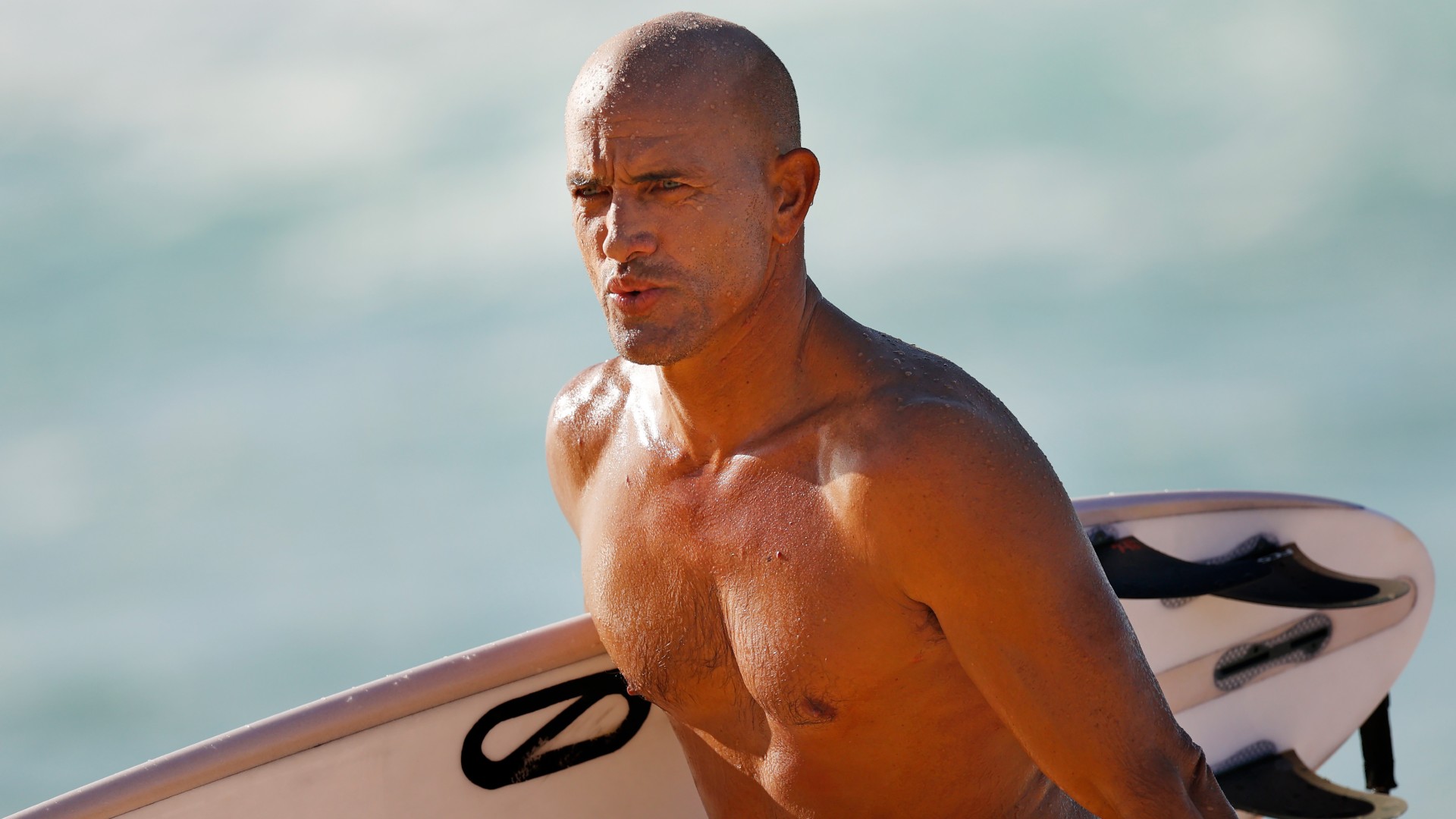 Surfing legend Kelly Slater could be the next great athlete to be denied access to Australia due to COVID-19 vaccination laws.
On the heels of the controversy that led to Novak Djokovic being denied entry to the country to defend his Australian Open title, Slater may not be able to participate in the upcoming World Surf League championship events in Victoria and Western Australia.
Slater has yet to disclose his vaccination status, and Federal Sports Minister Richard Colbeck has cast further doubt on the American's involvement.
"I think he knows the rules," Colbeck told channel 9. "It doesn't matter if you're a surfer, a tennis player, a tourist or anyone else, those are the rules, they apply to everyone.
"I hope he [Slater] He gets vaccinated and I hope he competes. I don't like the chances of him racing in Victoria, and I'd hate to think of the chances of him racing in Western Australia."
Both championship events in Australia will take place in April, and Slater will need to disclose that he is vaccinated or have a medical exemption approved before then.
The 11-time world champion has made some controversial comments regarding the COVID-19 vaccine, notably a instagram comment last year where he stated that he knew "more about being healthy than 99% of doctors".
Slater, who turns 50 next month, has also stated that he is not against vaccinations, but against compulsory vaccination.
The current number 1 in the world of surfing, Gabriel Medina, has also refused to reveal his vaccination status.