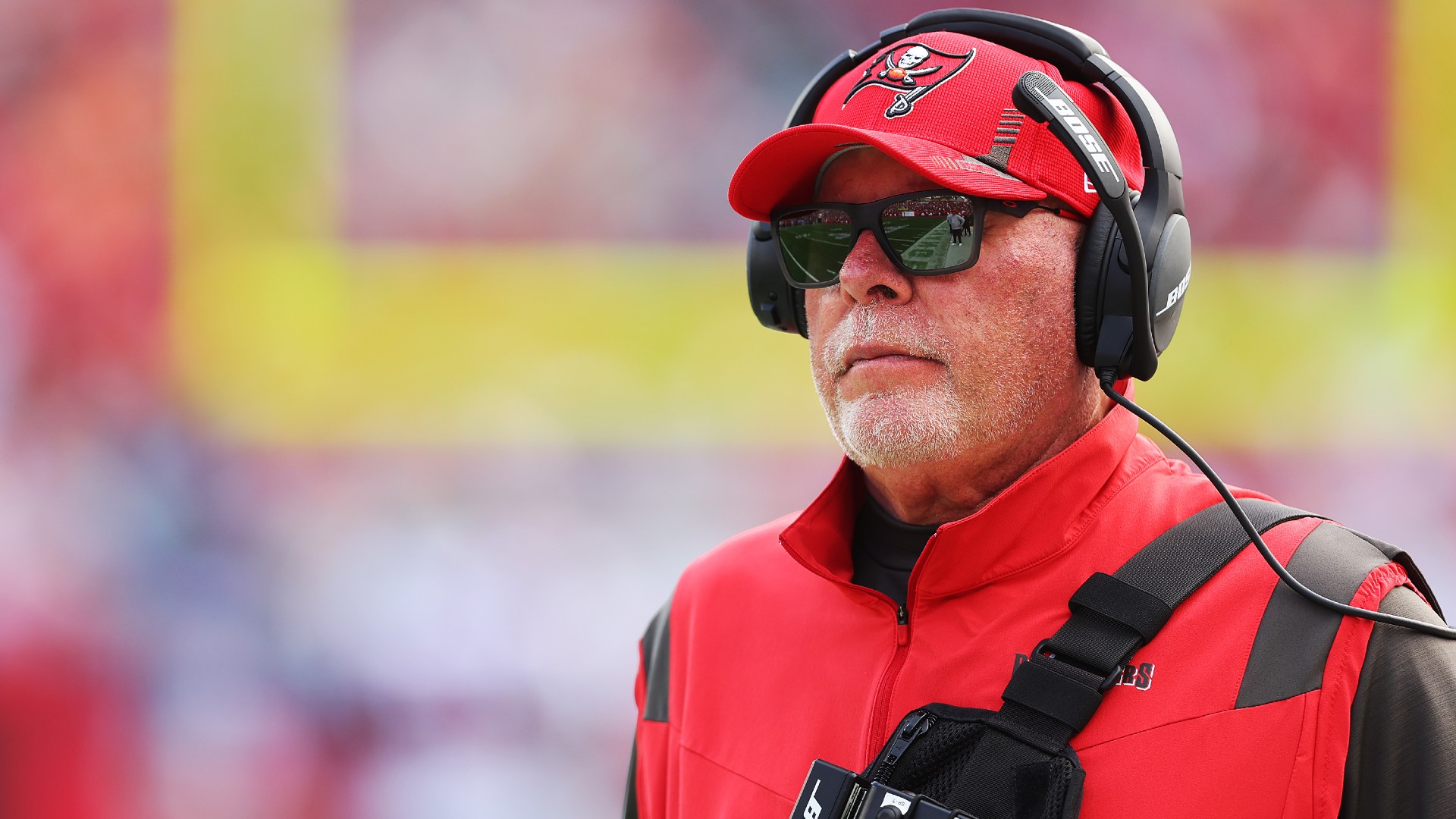 Any speculation about Bruce Arians' retirement can be put to rest.
The 69-year-old Buccaneers head coach simply said, "oh yeah" when asked if he would return to the team following Tampa Bay's 30-27 division-round loss to the Rams on Saturday.
Arians is in his third year as a head coach at Tampa Bay and his eighth season as an NFL head coach. In his three seasons in Tampa Bay, he has guided the team to a 31-18 record in the regular season, with a Super Bowl 55 title, the NFC South division title and a 5-1 record in the playoffs.
Arians had been the Cardinals' head coach from 2013 to 2017 and led the team to a 49-30-1 record, including a pair of playoff trips and an NFC West title. Arizona lost to the Panthers in the wild card round in 2014 and again to Carolina in the NFC Championship Game in 2015. He remains the team's winningest head coach.
If Arians had decided to call it a career, it would have been the second time he had announced his retirement from the NFL. Arians briefly retired after the 2017 season and stopped coaching in 2018 before signing a four-year deal with Tampa Bay in January 2019.
Before the start of the 2021 season, Arians reportedly restructured his contract., giving him a raise after winning the Super Bowl in his first season as Tom Brady's coach. He remains under contract until the 2023 campaign.
Arians is among the oldest active head coaches in the league, tied with Bill Belichick for second-oldest at 69, though the Patriots head coach beat him by a few months. Pete Carroll, 70, is the oldest active head coach.