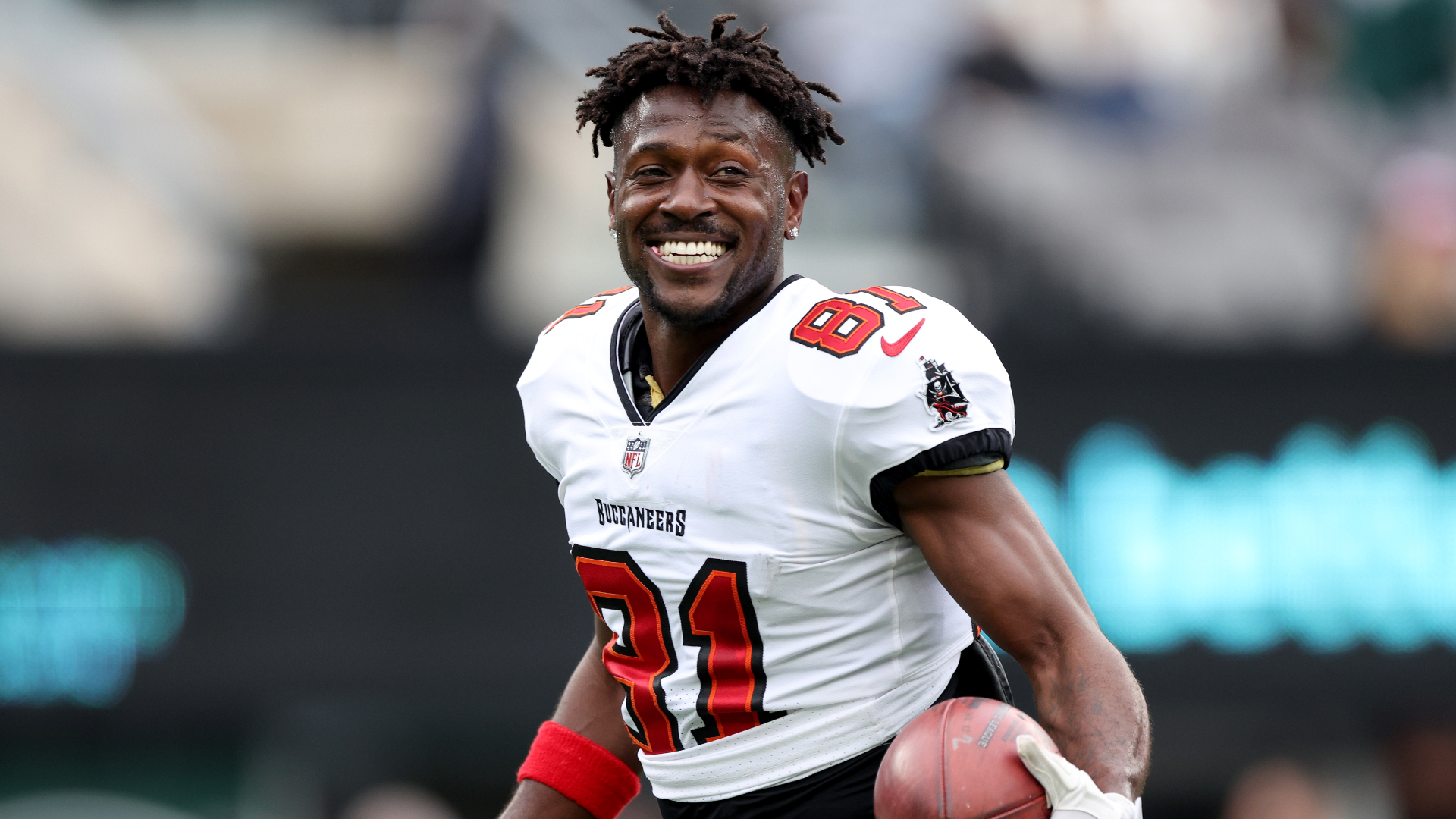 Fantasy Football managers with Antonio Brown on their team felt confident heading into Week 17. After all, the Buccaneers were playing the Jets and Brown was ready for more goals than usual with Chris Godwin (torn ACL) out of season. It seemed like a surefire pick that would provide the rosters a high floor during championship week.
Well, that didn't quite work out for fancy owners. In fact, Brown's midgame meltdown cost him a very good chance of winning a title and instantly became a topic of conversation for the next two days.
Brown played less than three-quarters for the Buccaneers before leaving the field after a dispute with coach Bruce Arians. Brown stripped off his uniform, pads and jersey on his way to the locker room and tossed his shirt and gloves into the stands. He jumped up and down in the end zone to cheer on the Jets crowd before showing a peace sign and walking away.
That was the last fantasy owners would see of Brown during the game. He never returned to the field and Arians announced that Brown was "no longer a Buc" after the team's 28-24 victory over the Jets.
Brown finished the day with three receptions for 26 yards, a bad fantasy day by any measure. To make matters worse, the Buccaneers fell behind late and had to pitch a lot, so Brown would have had a chance to improve his totals. Instead, Cyril Grayson and Tyler Johnson combined for 10 receptions, 133 yards and a touchdown in higher roles.
Naturally, the masters of the fantasy were offended by Brown's final effort. Many fans took to Twitter to express their outrage at Brown's performance and how it cost them a chance at a fantasy title.
This is the life of a fantasy football owner. Every week, there are brutal startup, layoff decisions that managers must make. Make the wrong decision, like the player who started Brown before Ja'Marr Chase, and you can absolutely sink your team.
If you were one of the unfortunate players who started with Brown, don't be too hard on yourself. It is quite difficult to predict the results of fantasy football on a weekly basis. It becomes even more difficult when you see a player in a good match ripping his clothes off and running away from his team in the third quarter. No one could have seen it coming.