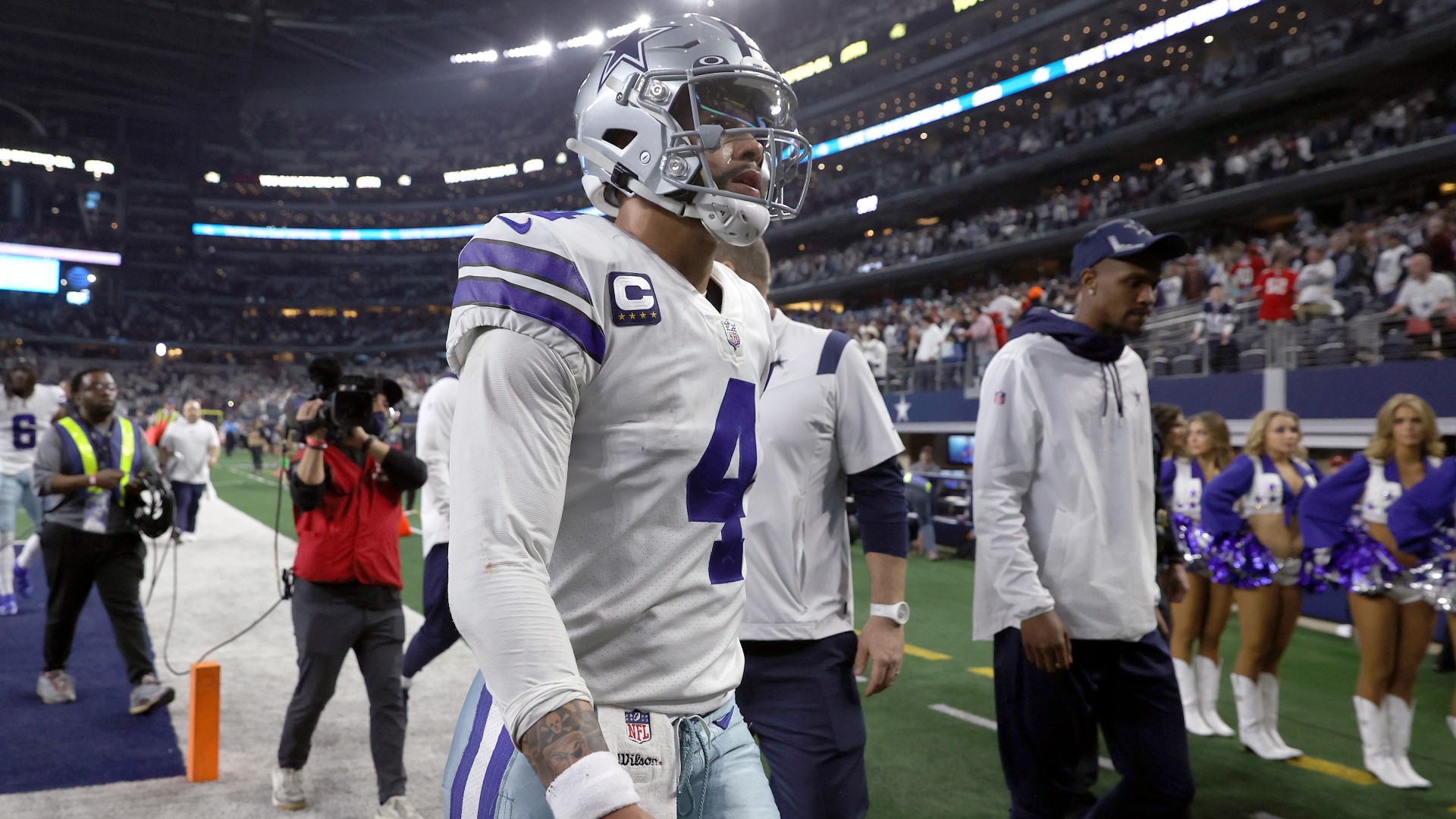 Following his comments crediting fans for throwing trash at umpires following the Cowboys' controversial loss to the 49ers last weekend, Dak Prescott has been disciplined.
After the Dallas loss, Prescott said 'credit to them' when reacting to fans throwing trash at NFL officials leaving the field.
"The fans felt the same way we did," added Prescott. "I guess that's why the referees took off and got out of there so quickly. I think everyone is upset with the way this played out."
After some reflection and public reaction, Prescott apologized.
Precott's comments were widely criticized in the NFL community. It even spread to the NBA community, leading the NBA Referees Association to come to the defense of the NFL Referees Association.
"NBRA condemns Dak Prescott's comments condoning violence against game officials," the association said via Twitter on Tuesday.. "As the leader of the NFL, I should know better. We encourage the NFL to take steps to discourage this deplorable behavior in the future."
The NFL Referees Association has yet to comment on the matter, although this act by the NBRA appears to be one of solidarity with the NFLRA.
The Cowboys, advancing the ball to the San Francisco 24-yard line with eight seconds remaining, were unable to break the ball up after an official ran into the Cowboys' offensive line, preventing them from calling another play.
The league's $25,000 penalty is in line with previous fines that revolve around criticism of officials. Players and coaches have previously received fines ranging from $12,500 to $25,000.