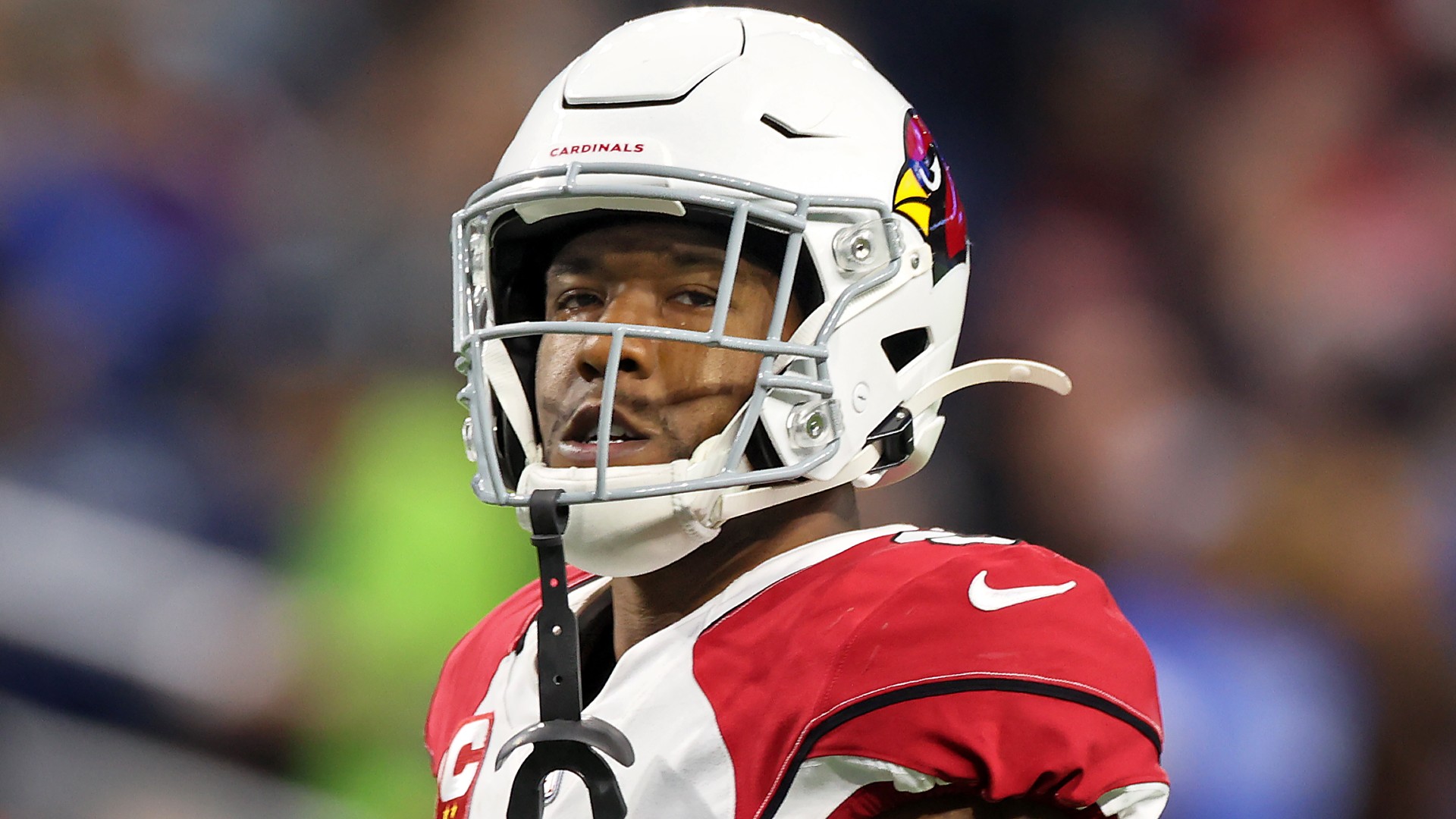 Cardinals safety Budda Baker was placed on a stretcher and carried off the field after a hard collision with Rams running back Cam Akers in the third quarter of Monday night's NFC wild-card game.
Baker ran from the sideline at the end of Akers' 11-yard run. Baker's head connected with Akers' shoulder as he tried to make the tackle. Baker didn't move right after the hit as he rolled onto his back, but was finally able to move his arms as he was carried off the field.
"He had tenderness all over, so he's in the hospital being tested now, but it seems to be positive news that I've got so far," Cardinals coach Kliff Kingsbury said after the game.
According to Mark Dalton, senior vice president of media relations for the Cardinals, Baker suffered a concussion but had movement and feeling in his limbs.
Initial update on Budda Baker injury: concussion and not coming back

He had movement and sensation in all extremities when he left the field

—Mark Dalton (@CardsMarkD) January 18, 2022
Dalton later added that Baker was alert and in communication as he was transported to a local hospital for evaluation.
More about Buddha Baker:

Taken to hospital for further evaluation.

He was alert and communicative

Never lost feeling or movement according to medical staff

—Mark Dalton (@CardsMarkD) January 18, 2022
After the play, players from both teams knelt or stood idly by as medical personnel tended to Baker.
Baker was named a second-team All-Pro in 2021 and voted for his fourth Pro Bowl. He appeared in all 17 games for Arizona and intercepted three passes, made 98 tackles, including six for losses, and defended seven passes.