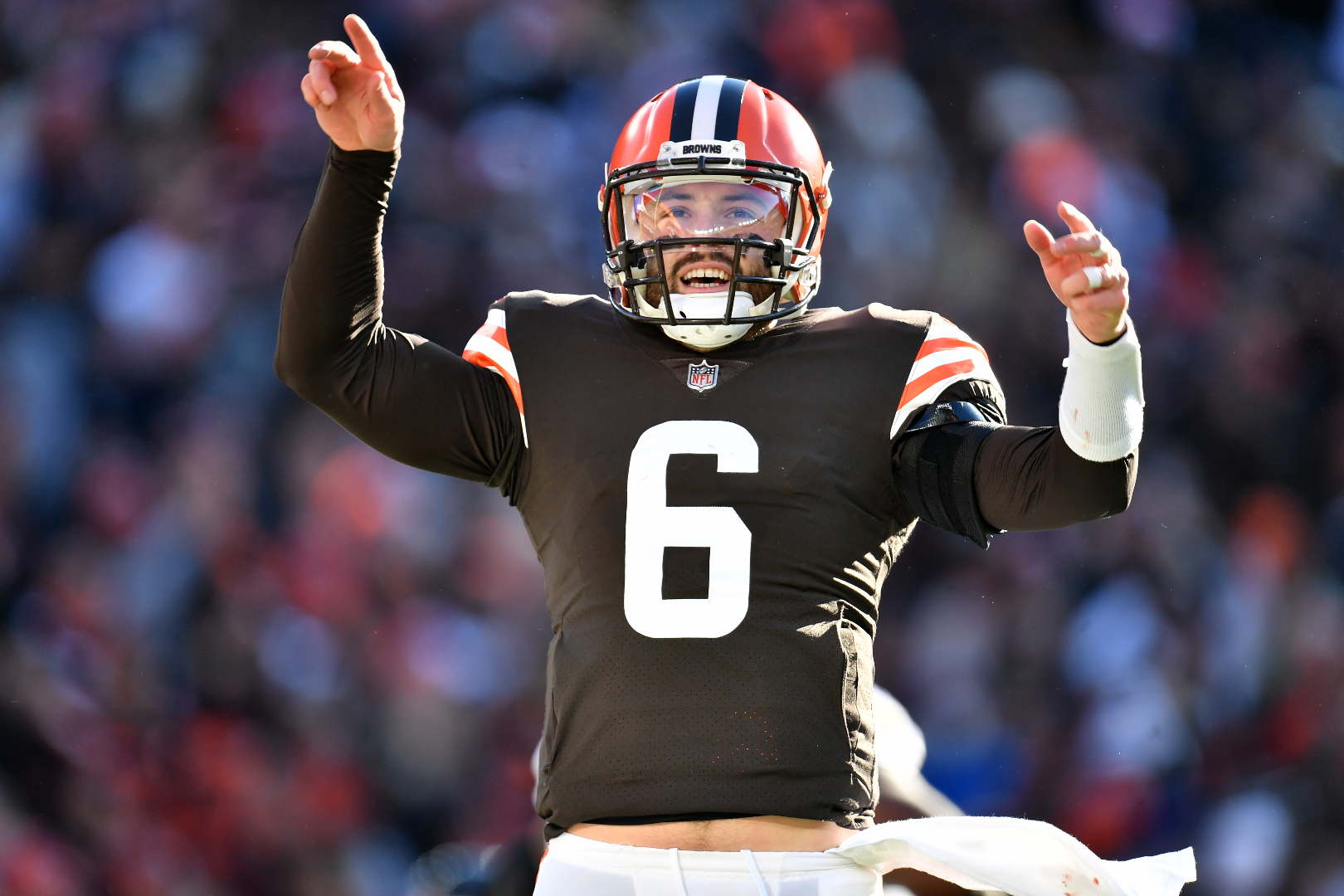 As a league-wide COVID-19 outbreak makes its way into the NFL, at least one of the affected players seems less than thrilled with how the situation has been handled and with league protocols.
Browns quarterback Baker Mayfield, one of 20 players on his team in the league's COVID protocols along with coach Kevin Stefanski, sounded on Twitter Thursday.
' QB depth chart with Mayfield, Keenum on COVID protocols
In particular, Mayfield told the NFL to "take a damn mind" about the protocols and said concerns about player safety are secondary to the league.
The league announced new protocols Thursday.
They include an indoor masking requirement, a ban on certain in-person meetings, and a new way to test protocols.
Despite the memo saying that the new protocols would begin "effective immediately," there is a belief that the players currently on the roster will not be bound by the new protocols.
As of now, Mayfield's point about the NFL keeping the game on schedule appears to be valid. The league has been firm in its policy earlier this season that games will not be rescheduled due to COVID.
Nor is the NFL's stance expected to change anytime soon.
This is despite the fact that the NFL Players Association has voiced its opinion about wanting to put off the Browns-Raiders and has gone so far as to call for the league to stop playing altogether for the week. Mayfield's teammate, JC Tretter, is president of the NFLPA.
With the game going under 48 hours and the possibility of more players entering the protocols between now and then, it is possible that the NFL will soften its position.
But even if he doesn't, Mayfield likely won't mince words when he speaks again.