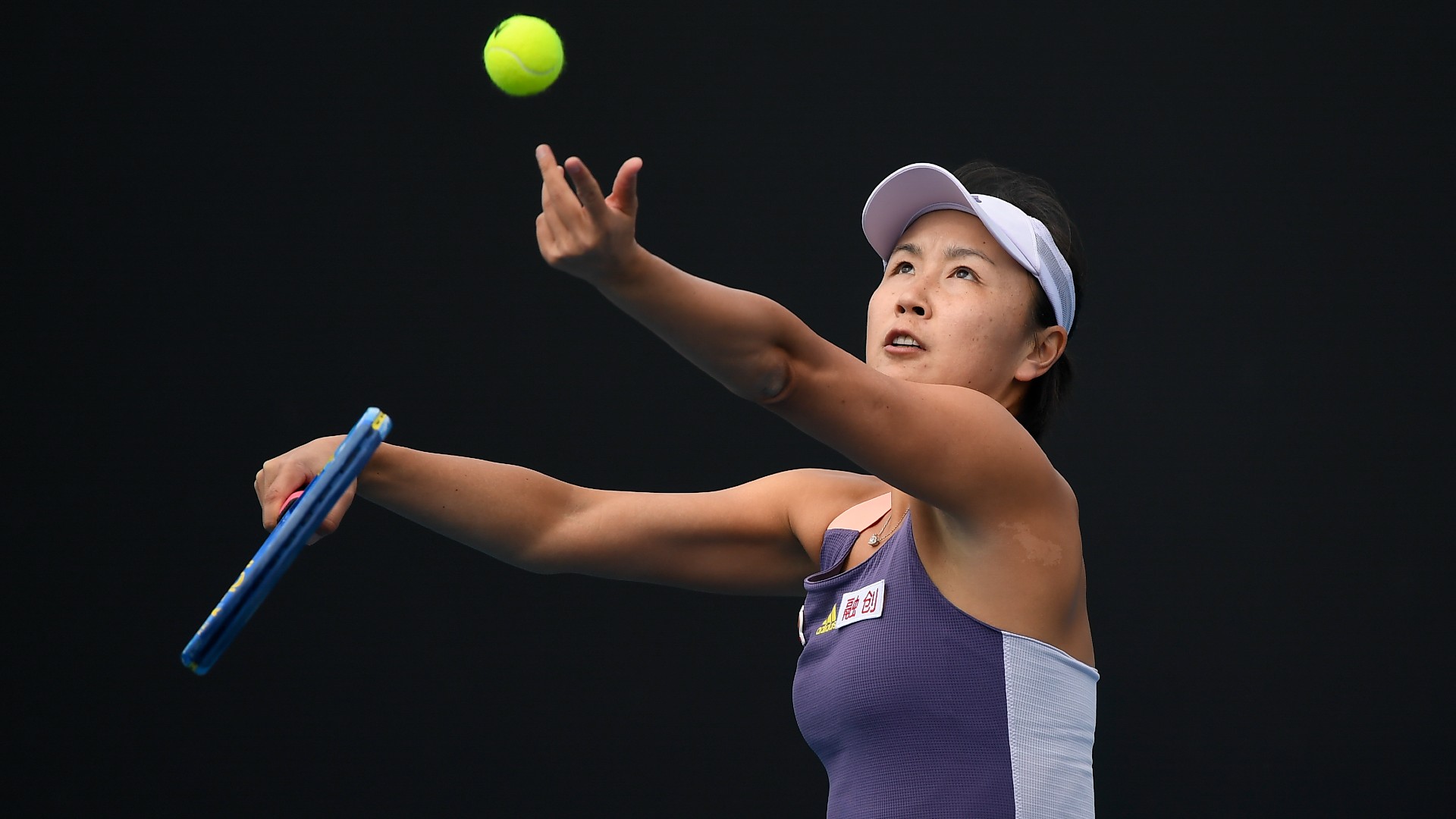 Fans of the Australian Open will be able to wear shirts supporting Chinese tennis player Peng Shuai after Tennis Australia backed off its earlier stance banning clothing.
Peng, the No. 1-ranked former doubles player, wrote in a social media post in November that she was sexually assaulted by a former member of the ruling Communist Party, Zhang Gaoli. After the post, he disappeared from social media, raising concerns about his safety.
Footage from the Australian Open last weekend showed security and police asking a fan to remove a shirt with a picture of the player on the front and "Where's Peng Shuai?" in the back.
Tennis Australia said the shirts constituted "political messages", which is prohibited at the tournament.
"To ensure the Australian Open remains a welcoming, safe and inclusive event for all, we have a long-standing policy of not allowing banners, signs or clothing that is commercial or political," the organization said in a statement.
Australian Open tournament director Craig Tiley told the Associated Press on Tuesday that the woman involved in the aforementioned incident would be invited back to the tournament as she was deemed not to be trying to cause a disruption, adding that organizers they are open to spectators wearing the shirts as long as they do not cause disruption.
"If they want to do that, that's fine," Tiley said in a phone interview. But "if someone comes to the site with the express intention of disturbing the comfort and safety of our fans, they are not welcome.
"We can't sell tickets in advance and get people to come in and feel insecure because there's a large group of people who are using (the tournament) as a platform to put forward their views on whatever issue it is."