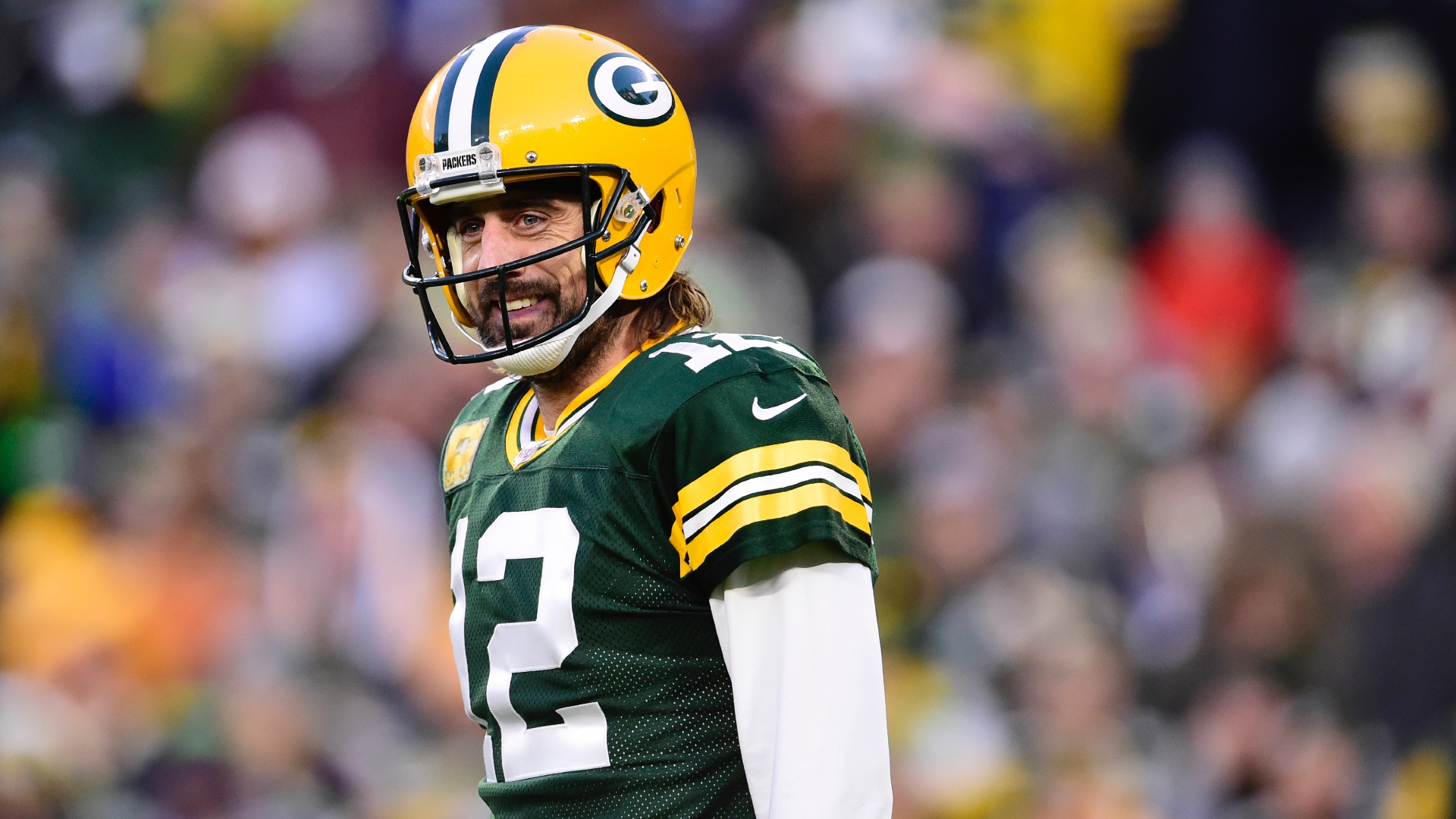 Packers quarterback Aaron Rodgers finally revealed the nature of his smile shared with Steelers coach Mike Tomlin in Week 4 of the NFL season.
Pittsburgh fans were intrigued by the viral moment between the two. In fact, many wondered if it had any significant significance, considering Rodgers' uncertain future in Green Bay and the fact that Steelers quarterback Ben Roethlisberger was already considered to be playing in his final season (likely make his "Monday Night Football" game against the Browns his last at Heinz Field).
Eli Manning was quick to ask Rodgers, the fourth and final guest on the Manningcast Monday, about the background at the time. Turns out it wasn't much: The Green Bay quarterback simply flashed a knowing smile at Tomlin, who called for a timeout before Rodgers could get a patented free play with 12 Steelers defenders on the field.
So there you have it, Steelers fans. There was no complicity between Rodgers and Tomlin to bring the three-time MVP, and potential four-time MVP, to Pittsburgh. With that said, Rodgers has kept mum about what the future holds for him in the NFL. He had a long offseason in Green Bay, eventually returning to the team with a restructured contract and a broader voice in the Packers' organizational decisions.
That said, the contract gave him a potential exit after the season through a trade. Or Green Bay could cut it to avoid a salary cap of $ 46.1 million. Rodgers did not rule out retirement after the 2021 season on Wednesday.
"I wouldn't rule out (retirement). I think I'm enjoying this season," Rodgers told ESPN's Jason Wilde. "Playing next year will definitely be in the thought process. One of the things that obviously, and you and I have talked about this over the years, is wanting not to be a bum on the way out and to be able to move on. playing, think, it's important to me.
"If this year has taught me anything, it's that I can still play. I still have a love for the game. I'm still super competitive. I still enjoy the week's process. I miss practice, and it's hard not to. Being out there week after week. week. But I still love racing, and I love being there. There will be a lot of things I will weigh in the offseason. "